The German Federal Foreign Office hosts again the "Karrieremeese Internationale Organisationen" on 23rd of January 2016 in Berlin. More than 40 International and European organizations will be at the career fair presenting their entry-level career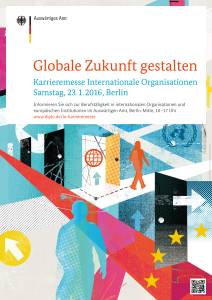 opportunities and promotion programs.
There is no need for pre-registration. A small fee will be taken at the entrance (5-8 Euro depending on time of entrance).